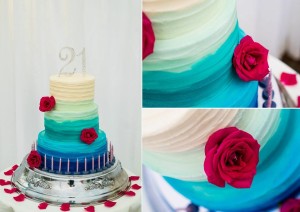 Just in today from the lovely Vendella is this neat collage of her daughters 21 st cake I created at the beginning of this year.
Stunning colours all topped of with hot pink fresh roses and a BLING 21 topper SASSY!
The cake was a real show stopper and all the guests were very impressed, so a very proud moment indeed.
Thank you Vendella and I look forward to other celebrations with you and your lovely family.